Press Service
Our service for you
We would like to help you do your job by providing up-to-date media information. Use our website, press releases and photography for your research or request a media pack by email.
Latest press releases
Hoechst, Austria | July 2018
Blum increases turnover by 50 million euros in the 2017/2018 financial year
The Blum Group upped its turnover by 2.8 % in the 2017/2018 financial year thanks to products and services that are consistently geared to furniture manufacturers' needs, international market presence and great flexibility on the part of employees. Growth amounted to 5 % adjusted for currency effects.
Hoechst, Austria | July 2017
Blum reports revenue increase of 8 % in the financial year 2016/2017
Innovative products, international market presence, consistent investments worldwide and highly flexible employees are the factors that have once more helped the Blum group to a revenue increase in the financial year 2016/2017. The family enterprise reports an increase of 8 % compared to the previous year.
Hoechst, Austria | May 2017
BLUMOTION S – one runner, many possibilities
Blum offers four motion technologies and consequently the right solution for every level of user convenience. The range, however, remains simple – thanks to the new BLUMOTION S runner, which is compatible with two different product categories.
Company profile
The document below gives you an overview of our latest business results. It highlights the milestones in the company's development and tells you about our strategic business segments.
Our company data for the business year 2017/2018 ZIP | 1002 KB
Your contact
Any more questions? We'd be happy to provide you with more information and photography.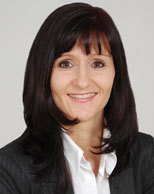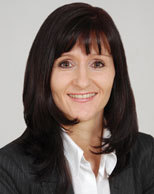 Head of Marketing Corporate Communications
JULIUS BLUM GMBH
Frau Yvonne Greussing
Industriestrasse 1
6973 HÖCHST
AUSTRIA
yvonne.greussing [at] blum.com
This might also interest you