Hoechst, Austria | July 2019
Blum ends financial year with turnover increase of 48.72 million euros
Austrian manufacturer of fittings grows internationally
The Blum Group increased turnover by 2.6% in the 2018/2019 financial year. The fittings manufacturer from Vorarlberg, Austria owes its stable development to innovations, ongoing improvements to products and services, an ever-growing market presence and the commitment of its employees.
In comparison to the previous year, manufacturer of fittings, Blum was able to increase its turnover by 2.6% to 1,887.85 million euros, achieving positive results for the 2018/2019 financial year ended 30 June 2019. Blum achieves 48% of its turnover in the EU area and 15% in the USA. The fittings specialist delivers its products to more than 120 countries all over the world and is represented internationally by 31 subsidiaries and/or representative offices and agencies. The third generation has taken the helm of the family-owned company, and Gerhard E. Blum will now focus on the Blum Group Holding. For the newly formed Management Board consisting of Philipp Blum, Martin Blum, Urs Bolter and Gerhard Humpeler and the Corporate Management Group, the key to future success is working together in a close-knit network and consistently building on the strengths and competencies of employees.
Success through employees' commitment
Managing Director Philipp Blum sees the people in the company as a key success factor: "Our employees all over the world are networked, highly motivated and work closely together across departments and national boundaries. They're responsible for the positive development of our company," he says, underlining the important role of the workforce. 7,983 persons worked worldwide for the fittings manufacturer on 30 June 2019. This is an increase of 372 employees in comparison to the previous year. In addition, 103 new apprentices (25 of whom are girls) will start a programme of vocational training with Blum on 1 September 2019. From autumn, Blum will be training 384 apprentices worldwide (363 of whom in Vorarlberg and 21 at Blum USA).
Market developments
The market was rather subdued in Western Europe. However, the positive developments of the last few years have continued in Central and Eastern Europe. The European Union is important to the stability of Blum. It is where the fittings manufacturer from Hoechst achieves 48% of its turnover. Although the market continued to stagnate in South America, the 2018/2019 financial year was a good one for the long-established company in North America. Results were also satisfactory in the Asia Pacific region, where Blum achieved good growth in comparison to the previous year.
Investments and production plants
Investments of the Blum Group totalled 242 million euros in the 2018/2019 business year. The new Stamping Centre in Dornbirn has been completed, as has the extension to the plant in Bregenz. The next step will be to add a new 49,000 sq. metre (527,400 sq. ft) production bay to the plant in Bregenz. Construction work should be completed by the summer of 2021. Quite a substantial part of investments relates to the development of market organisations so that they can better serve customers on site. Blum USA, for example, will see an expansion of its Incoming Goods area, Dispatch area and high bay warehouse, and new premises will be built for Blum's subsidiary in Canada. The project consists of a warehouse, offices and showroom. Construction work has also started on an extension to the administration building in Poland. The company has bought an additional plot of land close to its current premises in China, where Blum has been able to continuously increase its clientele over the last few years. Here, the manufacturer is planning to build local assembly facilities and an automated high bay warehouse over the next few years. "We are committed to maintaining our main production site in Vorarlberg, Austria. This is where we develop and optimise our products and manufacturing procedures in our eight plants. In addition, we establish production facilities in markets where there is sufficient demand for our products and where it is logistically sensible to do so. We set up a local production plant in the USA 40 years ago; we have a similar situation in China today," says Managing Director Martin Blum, explaining the company's approach.
Sustainable business
Blum assesses its environmental impact and use of resources on an ongoing basis and strives to take measures to minimise its footprint. As a member of the Vorarlberg Alliance on Climate Neutrality, Blum seeks to promote sustainability and take action to protect our climate. For example, 75% of its waste heat is used to heat production bays and offices. Biomass (an environmentally-friendly source of energy) is being employed for the first time to heat Plant 8 in Dornbirn. Since 2018, 100 per cent of Blum's energy has been generated from hydropower. Managing Director Martin Blum sums up the company's efforts as follows: "For Blum, sustainability means wholeheartedly assuming responsibility for the environment and society. It means that we use renewable energy, reduce our CO2 emissions and offset any remaining or unavoidable carbon emissions."
Products and services
The fittings specialist from Hoechst displayed numerous innovations at international trendsetting interzum in Cologne in May 2019. Blum presented its latest box system, MERIVOBOX for the first time at the trade show. The innovation complements Blum's range of box systems and provides furniture manufacturers with an easy-to-assemble platform that offers great variety in design. In response to the positive feedback from customers, Blum will also implement pocket systems for closing off living areas and concealing large furniture fronts. The company again demonstrated its innovative drive with two concept studies: a concealed lift system and SERVO-DRIVE smart, a smart solution that causes furniture to open and close with simple voice commands. Blum also launched a new online platform called "Blum Inspirations", where customers can discover inspiring ideas on how to create a higher quality of living with clever furniture solutions. "We develop innovative products to meet customers' needs. Our wide range of services is designed to provide our customers with suitable support in this rapidly changing digital world. But it will always be important to maintain personal contact with our customers and partners," explains Philipp Blum.
Looking ahead to the 2019/2020 financial year
The long-established company believes there is a great deal of uncertainty about future global economic development. "There are global signs of a slowdown in the dynamic growth of previous years," comments Managing Director Philipp Blum. The fact that BREXIT has not yet been regulated has created a great deal of uncertainty in the EU, as has the reignited trade conflict between the USA and China. The economic situation in Turkey remains uncertain. Nevertheless, Blum will approach the new business year with restrained optimism and will focus on ongoing innovation, market development and close customer relationships.
(Photo: BlumPhilipp_BlumMartin_1806)
The third generation, Philipp and Martin Blum have managed the company for one year
(Photo: Werk4-16/Modellansicht)
Under construction: The 16th building phase at Plant 4 in Bregenz will provide 49,000 sq. metres (527,400 sq. ft) of floor space. It constitutes the largest one-off investment in Blum's corporate history
(Photo: Blum_Infografik WiJa 18-19)
Blum grows internationally and ends the 2018/2019 financial year with a turnover of 1,887.85 million euros
Contacts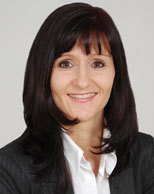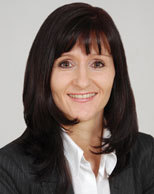 Head of Marketing Corporate Communications
Julius Blum GmbH
Werk 2
Frau Yvonne Schrott-Greußing
Industriestrasse 1
6973 HÖCHST
yvonne.greussing [at] blum.com
Downloads